Clean Flush Soak
Industrial Descaling Agent with superior performance and amazing corrosion inhibition properties. Redefining the way industry deals with descaling.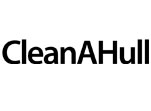 CleanAHull
Over 10 years of Industry leading Ultrasonic Bio Fouling protection and prevention systems for the marine industry. Setting the bar for with superior results and outstanding quality.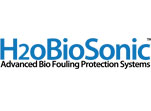 H2oBioSonic
Marine Bio Fouling Prevention systems (MGPS) at industry scale for prevention of silt settlement, biofilm, fouling, algal control, marine growth reduction and much more.
Our Story
Incorporated in 2006, Globatech Australia has developed many products in industries spanning Marine, HVAC, Engineering, Oil & Gas to name a few. Our focus on innovative products in existing industries has so far yielded amazing results. Providing solutions for industries that have in many cases re-defined the way processes are performed with amazing results. 
Globatech Australia focusses on providing technological innovation through advanced development and in house manufacturing wherever possible. Based on the Gold Coast in Australia's sunshine state Queensland, Globatech is re-inventing stale industry products with innovative Australian enginuity,  with a definitive focus on the environment and how the innovations in our products can have a positive impact.
"We work towards developing innovative products that simplify usability while providing more advanced technology and do this almost 100% in house and in Australia." Says Joshua David CEO – Globatech Australia.
Globatech is always in development; from cultivating new ideas to redesigning and improving on existing products. Globatech Australia regularly works with external partners to develop ideas, opportunities and innovations to their product ranges also.
Globatech Australia is currently the world leader in Ultrasonic Antifouling Technology through its brand CleanAHull (Formerly our CleanABoat | CleanAHull) Advanced Ultrasonic Antifouling System.
Our release of Clean Flush Soak and it's advanced corrosion inhibited descaling agent has quickly grown to become the standard for quality in Engineering, Marine and Oil and Gas sectors the world over. Learn more at CleanFlushSoak.com